Prepare your hospital for the
future and start with Improve today
Mobile "home banking" for healthcare
Open HealthHub enables your hospital to become more versatile so you will be able to respond to your patients' needs.
In today's hospitals employees will face registration and time challenges. You want the very best healthcare for the patient. But how can you get your healthcare process best organized? How can you create more control and time both for the patient and for the healthcare provider?
With Improve you are on your way to "home banking" for health care! Save precious time having the patient provide all relevant information early during the treatment plan. Your care professionals have less pressure at registration and can focus again on their patients and you bring Value Based Healthcare into practice.
Safe patient information

With our unique end-to-end encryption we will bring the patient data securely within the hospital walls. Only the patient and the treating physician can view the information. Nobody else can, not even us. Improve complies with all GPDR 2018 requirements, and in the Netherlands it is hosted at an NEN 7510 and ISO 27001 certified data center.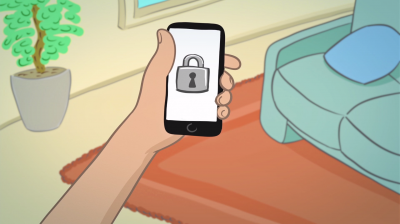 Stronger patient involvement
Not everybody knows how to deal with computers, but almost everybody has a smart phone or an iPad. Because our work is barrier-free and secure through mobile devices, the response rate is very high (over 90%). At that time the patient will get exactly the information and questions that are appropriate to them personally.
Maak je eigen zorgmodules
Wij bieden jouw ziekenhuis een unieke mogelijkheid om helemaal zelfstandig eigen zorgmodules, wetenschappelijke studies en patiëntenvoorlichting te ontwerpen via de Improve Designer. Met onze bibliotheek krijg je toegang tot de meest gebruikte PROMs vragenlijsten en zorgmodules. Je krijgt zo op een natuurlijke manier je mensen mee in de veranderingen.

Future-proof

So much is being thrown at you and you want to make the right choices. Improve will give you flexibility so you are all prepared for the future.
Improve will make sure that patient data is directly integrated with your electronic health record. Based on FHIR standards, Improve will get you ready for the PGO (personal health record).